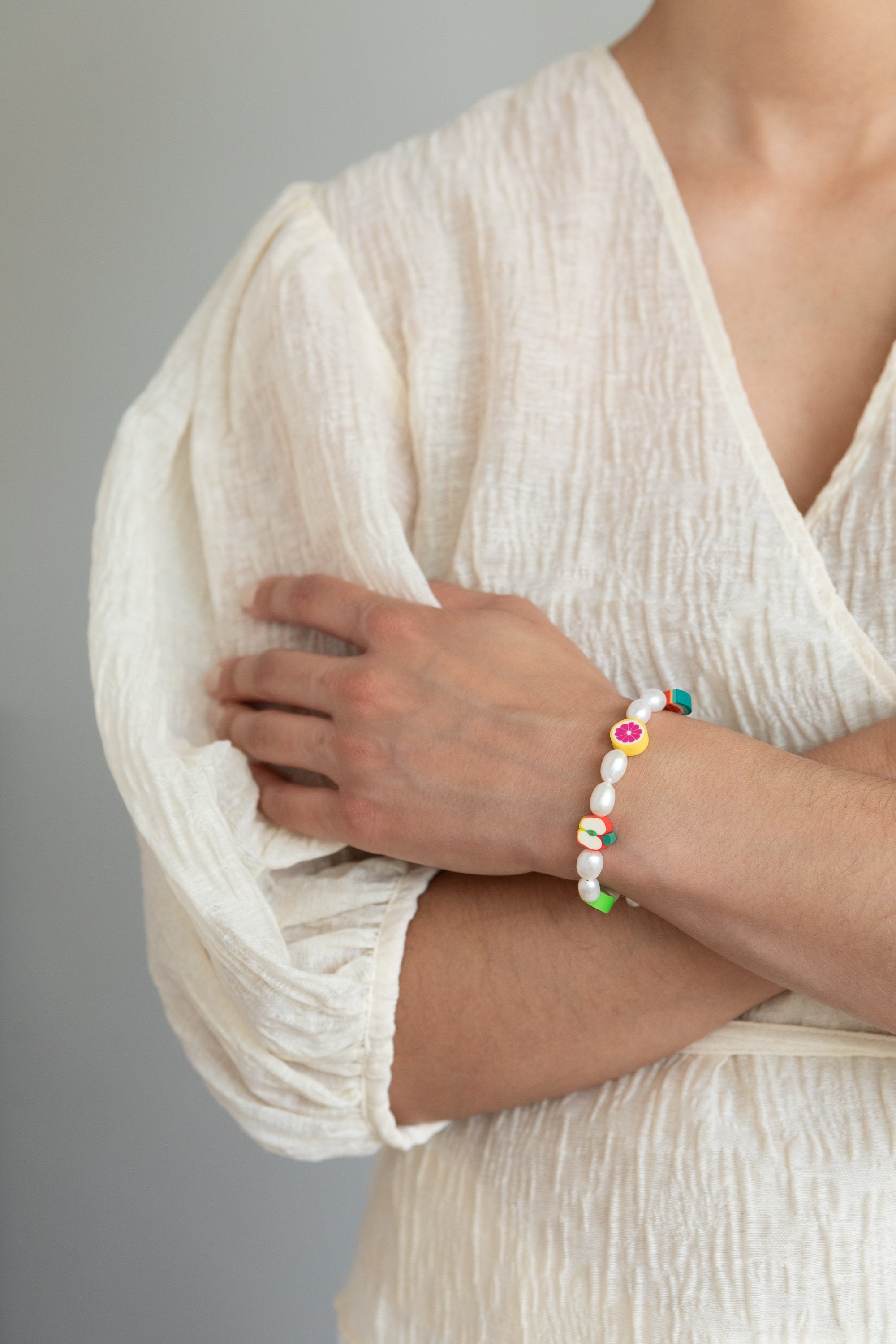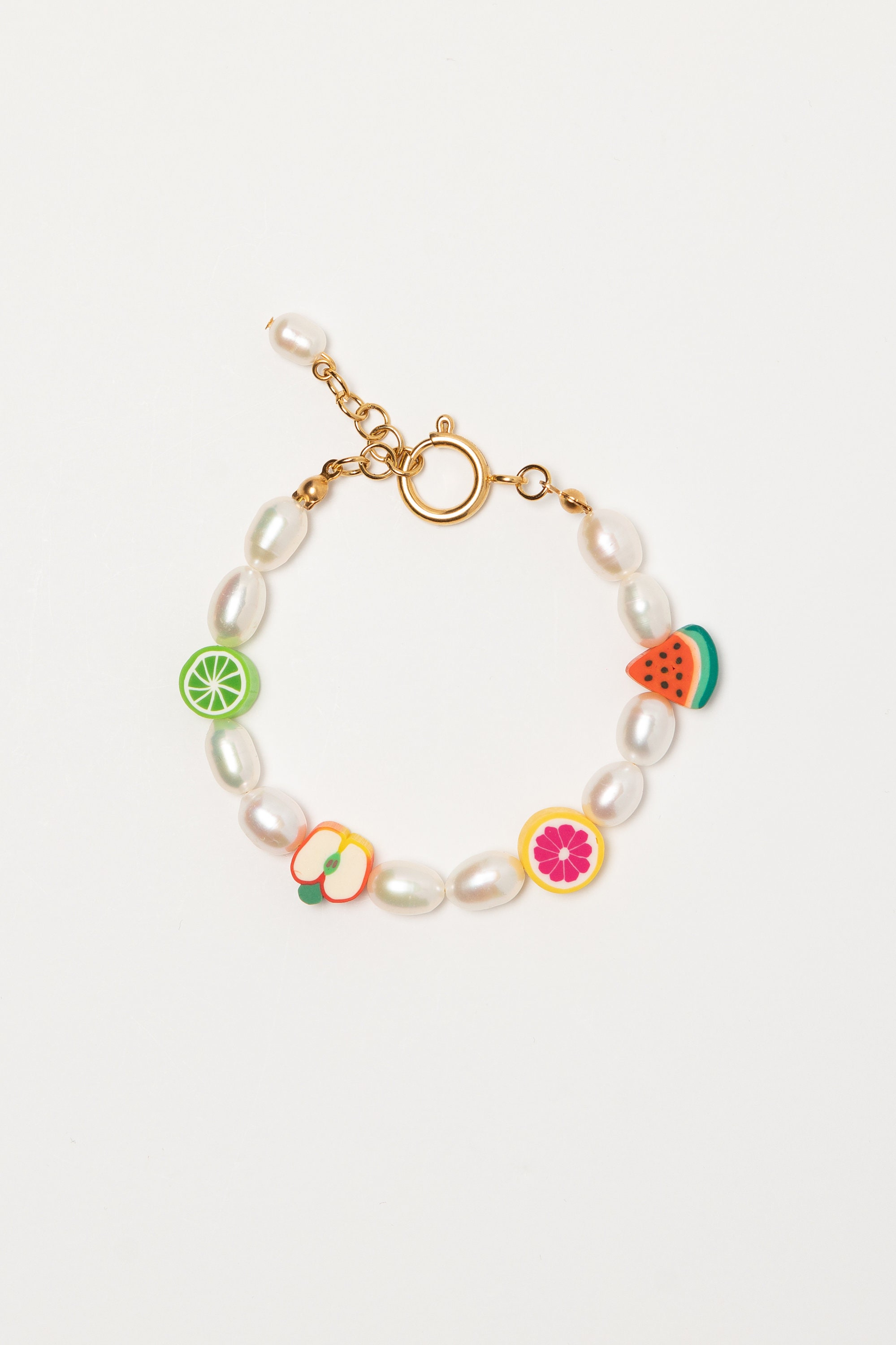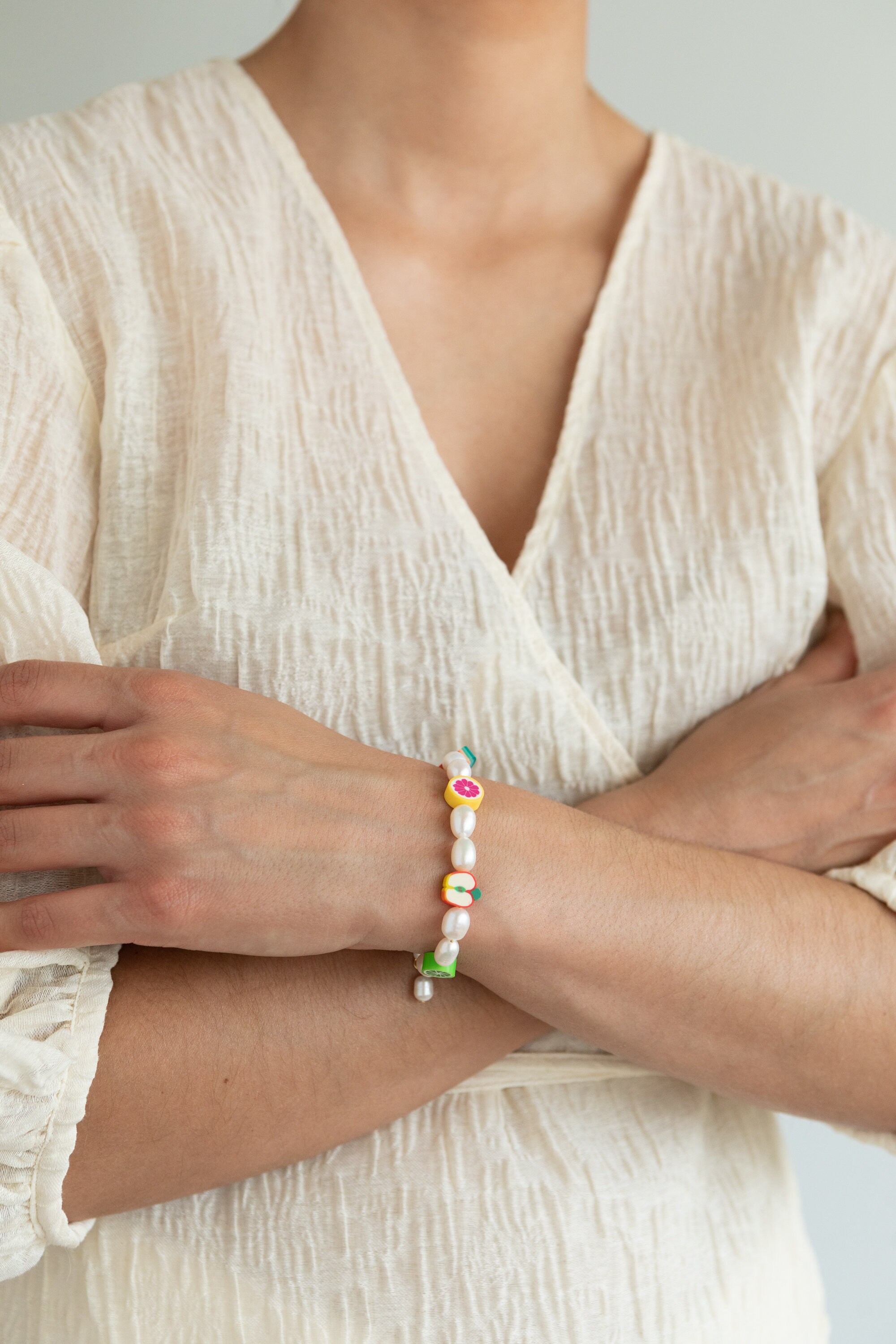 Welcome to alice & co!


____ features ____

Freshwater pearls
Adjustable length
Mixed random fruits (similar to the image, but it can be different)

*All pieces are handcrafted and made to order

*Slight variations due to the individuality of each piece

*Please allow 2-4 business days before shipment for product to be made



____ shipping _____

We ship worldwide!


Delivery Time Estimates:

Europe: 3-7 working days
Rest of the world: 10-15 working days
This is just an estimate and do not include weekends or holidays.



____ returns & exchanges ____

If for any reason you are not entirely satisfied, simply return the item or items within 14 days of receipt. We will issue a refund or exchange the item for a different size / design if preferred.

14 Day Returns
No Questions Asked

To find out how to return or exchange an item just contact us.



____ feedback _____

We are committed to 100% customer satisfaction. If for any reason you are not completely satisfied with your purchase, please contact us before leaving feedback to give us the opportunity to resolve the situation.

If you are satisfied please leave *****
5 stars are very important for us and we'll appreciate them :)

If you have any questions, please don't hesitate to message us!


Happy shopping!
Envio de Portugal
Tempo de processamento
1–3 dias úteis
Prazos de envio estimados
América do Norte : 7 - 14 dias úteis
Europa : 3 - 7 dias úteis
Austrália, Nova Zelândia e Oceânia : 10 - 15 dias úteis
Ásia-Pacífico : 10 - 20 dias úteis
América Latina e Caraíbas : 10 - 20 dias úteis
Norte de África e Médio Oriente : 10 - 20 dias úteis
África Subsariana : 10 - 20 dias úteis
Farei todo o possível por garantir estas estimativas de envio, mas não posso garantir estes prazos. O prazo de entrega depende do método de envio que escolher.
Taxas alfandegárias e impostos de importação
Os compradores são responsáveis por quaisquer taxas alfandegárias e impostos de importação aplicáveis. Não sou responsável por atrasos devidos à alfândega.
Opções de pagamento
Aceita cartões oferta da Etsy
Devoluções e trocas
Aceito devoluções, trocas e cancelamentos com todo o gosto
Contacte-me dentro de: 14 dias a contar da entrega
Devolva-me os artigos no prazo de: 21 dias a contar da entrega
Solicite o cancelamento no prazo de: 0 horas a contar da compra
Contacte-me se tiver algum problema com a sua encomenda.
Os artigos seguintes não podem ser devolvidos ou trocados
Devido à natureza destes artigos, exceto se chegarem danificados ou defeituosos, não posso aceitar devoluções de:
Encomendas personalizadas ou feitas à medida
Produtos perecíveis (como alimentos ou flores)
Transferências digitais
Artigos íntimos (por motivos de saúde/higiene)
Condições de devolução
Os compradores são responsáveis pelos custos de envio das devoluções. Se o artigo não for devolvido na condição original, o comprador será responsável por qualquer perda de valor.
Perguntas sobre a sua encomenda?
Contacte-me se tiver algum problema com a sua encomenda.
Perguntas frequentes
Was my order dispatched?
Orders are generally dispatched within 1 working day.
You will receive a shipping notification message that will notify you when your item is on the way. Please make sure your address is complete with a house number, street and post code and that it is the correct delivery address.

DELIVERY TIME ESTIMATES:
EUROPE: 3 - 7 WORKING DAYS
AUSTRALIA & USA: 7 - 14 WORKING DAYS
REST OF THE WORLD: 10 - 20 WORKING DAYS
This is just an estimate and do not include weekends or holidays.
Custom and personalised orders
If you are still to receive an item after the estimated delivery date please be patient and give it a few of days and your order will be there before you know it. You've given it a few of days and the situation remains so just follow these steps:
1 - Check the delivery address of the order.
2- Check that you have not been left a red card from mail through your letter box stating that they tried to deliver and are holding your package at the post office. It's also a good idea to check with neighbours and contact your local post office.
3- Send us a message and we will do our best to solve the situation. Delays may be due to customs checks, slow local delivery services or busy periods of the year i.e. Christmas, holiday etc.
Is my order eligible for a return/exchange?
We hope you and your new purchases are very happy together. However, if it's not a match made in heaven, you may return or exchange them for either a refund or credit note within 14 days.
Any ineligible goods returned will be refused, so it's important that you read and understand the following returns information.
To be eligible to return or exchange an item to us you must be able to answer NO to all of these questions:

Has it been 14 days since the receipt of the item?
Has the item been worn?
Has the item been washed?
Is the item damaged/dirty?

If you answer NO to all of those questions then you may start the returns process.
How can I return/exchange an item?
1. Firstly send us a message regarding your return so that we are expecting your item and process it quicker when we do receive it.
2. Pack the item together with your order number and order name.
For any exchanges we ask that you pay a new shipping fee to cover the cost of reposting the exchanged item back to you.

ALICE RETURNS
AV 25 DE ABRIL 732D HAB 3.2
4760-101 V.N.FAMALICÃ0
PORTUGAL

Note: Buyer pays return postage; No delivery costs will be returned
Do you ship to my country?
Yes! We ship to all worldwide countries.
Wholesale availability
We do offer wholesale. Please send us a message.